If you are interested in organising an event with us, please contact us.
The team at KSH & Co are dedicated to championing the conservation of our artistic cultural heritage. Our work is fascinating and involves beautiful artworks with historic, and sometimes local, significance. We are regularly invited to deliver illustrated lectures about the conservation and study of paintings to various interested groups. In this way we may inspire enthusiasm for our work and help people understand how it is essential for the preservation of our artistic and cultural heritage. We are frequently invited by clients to present an account of the conservation treatment and research of their painting to private groups, such as parishioners or staff, in the form of presentations or leaflets, or simply to be available at an event to talk to visitors.
Examples of some past events are listed below.
November 2019
'The Heartbreak of Princesses'
Raynham Hall, Raynham, Norfolk
Presentation to a group tour of the Hall about the conservation and investigation of two seventeenth-century portraits
July 2018
'Raynham Hall Treasures'
Raynham Hall, Raynham, Norfolk
Presentation to a group tour of the Hall about the historic painting collection of the Townshend family of Raynham
November 2017
'The Conservation and Restoration of John Theodore Heins's Resurrection of Christ'
St Andrew's Church, Trowse
Re-dedication of the painting for parishioners
May 2017
'The Conservation and Restoration of the Funeral Hatchment of Sir John Lombe'
Bylaugh Hall
Presentation for parishioners of St Mary's Church, Bylaugh and the Lombe family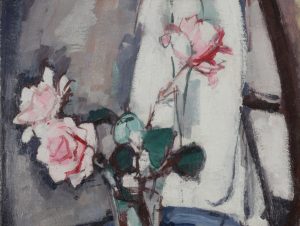 December 2016
'Technical Study of the Four Scottish Colourists' Painting Techniques'
Private Client
Leaflet for staff and visitors to the collection
June 2016
Rudham Parish Summer Festival
'The Conservation, Restoration and Scientific Examination of Paintings'
St Mary's Church, East Rudham
Presentation for parishioners and local residents